Weather Information Display Wall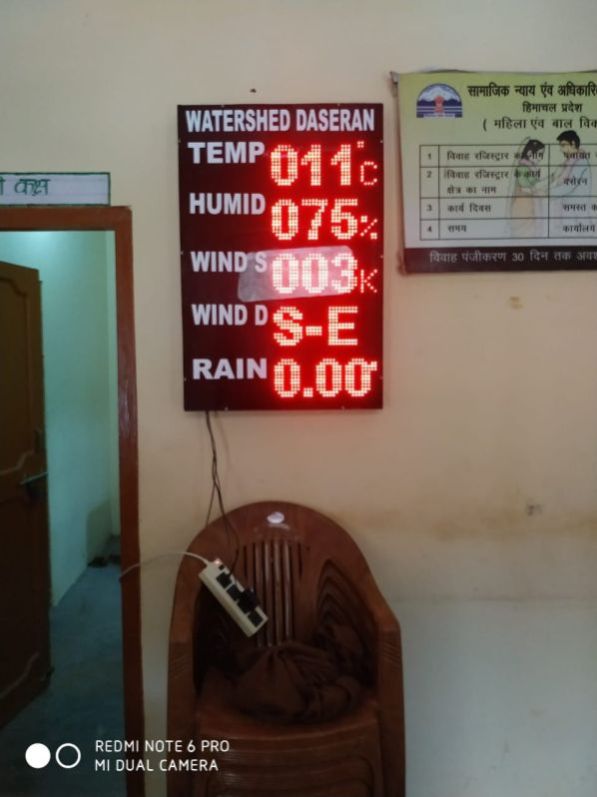 Price :
50,000.00 - 2 Lac
/ piece
MOQ : 1 Piece
Business Type
Manufacturer, Supplier, Retailer, Wholesaler
Size
4x6ft.6x7ft.7x12ft.10x12ft
Country of Origin
India,India,Made In India
Type
Led Video Wall
Click to view more
Introducing our Weather Information Display Wall, a state-of-the-art solution designed to provide real-time weather updates and forecasts in a visually engaging format. This dynamic display wall is perfect for a wide range of applications, including airports, train stations, shopping malls, and public spaces, where accurate and up-to-date weather information is essential. With its sleek design and intuitive interface, our Weather Information Display Wall is the ideal choice for keeping your audience informed and prepared.
Key Features:
Real-Time Weather Updates: Our display wall seamlessly integrates with weather data sources to provide accurate and up-to-date information, ensuring that your audience has access to the latest weather forecasts and conditions.
High-Resolution Graphics: The Weather Information Display Wall delivers stunning graphics with high resolution, enabling users to view weather maps, charts, and other visual elements in exceptional detail.
Customizable Layouts: With flexible layout options, you can design the display wall to showcase specific weather information, including temperature, humidity, wind speed, precipitation, and more. Tailor the layout to meet the needs of your audience.
Interactive Touchscreen: Some models of our Weather Information Display Wall feature an interactive touchscreen interface, allowing users to explore the weather data, zoom in on maps, and access additional information with ease.
Multiple Location Support: Our display wall can display weather information for multiple locations simultaneously, enabling users to compare forecasts and stay informed about different areas of interest.
Alerts and Notifications: Set up alerts and notifications to inform your audience about severe weather conditions, such as storms, hurricanes, or heavy rainfall. Ensure safety and preparedness with timely warnings.
Multi-Language Support: Our Weather Information Display Wall supports multiple languages, making it accessible to a diverse audience and ensuring that everyone can understand and benefit from the displayed information.
Integration Capabilities: Seamlessly integrate the display wall with other systems, such as public address systems or emergency response systems, to provide comprehensive weather-related information and updates across various channels.
Remote Management: Control and manage the display wall remotely, allowing you to update content, adjust settings, and monitor the system from a central location. Ensure that the information displayed is always current and accurate.
Energy-Efficient Design: Our display wall is designed with energy efficiency in mind, minimizing power consumption without compromising on performance. This allows for cost savings and reduces environmental impact.
Stay informed and prepared with our Weather Information Display Wall. Its advanced features, customizable layouts, and real-time weather updates make it the perfect solution for providing accurate and engaging weather information to your audience. Invest in our display wall and enhance the experience of your visitors with timely and visually appealing weather updates.
Looking for "
Weather Information Display Wall

" ?
piece